Alright so this is my second post for this month ! Around of applause to myself for being able to update this blog after such a long long time.
I was playing with some of my camera's function today until it hit me that "hey, let's try something". So, I took my camera bag and set up the er...mini-photo shoot studio. Actually, it far small than mini since the only light source I used was a torchlight.
The tittle above said it all. I took pictures of my miniature Canon family in the dark, depending solely on the torchlight acting as a light source. I gotta admit that I had a hard time trying to focus on the object. Blame the darkness. Thank goodness I have my little baby 50mm f1.8, which has allowed me to shoot in a low F number to maximize the light. As I was facing hindrance to focus on to my subject, I have tried some shot using manual mode in state of auto mode.
I thought of taking more and more shots trying to change the direction of light source. Unfortunately, my camera's battery betrayed me in the end by dying half way. It's now in the hospital receiving its treatment. *sigh*
Anyway, here some of the shots below. Feel free to give any comment.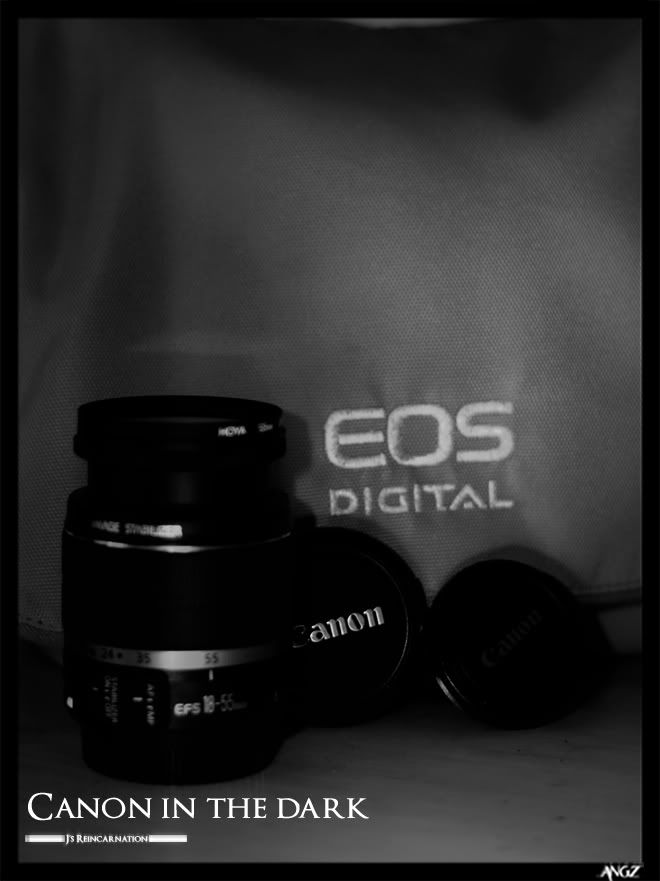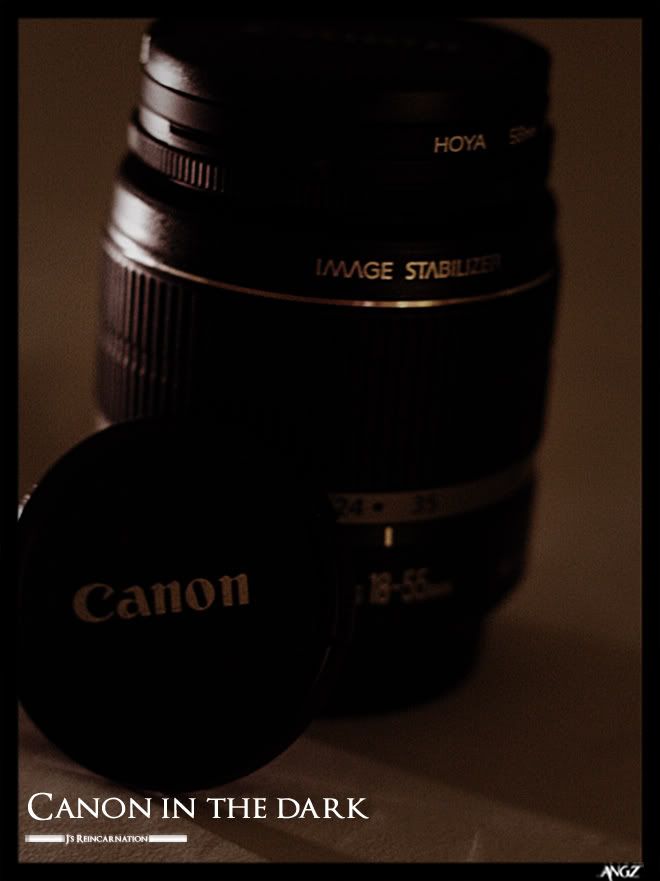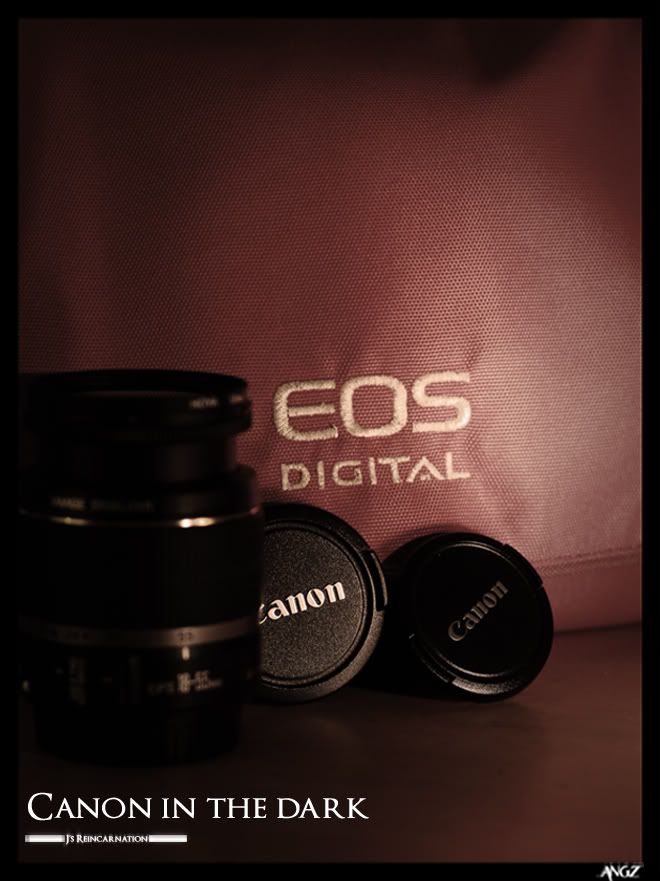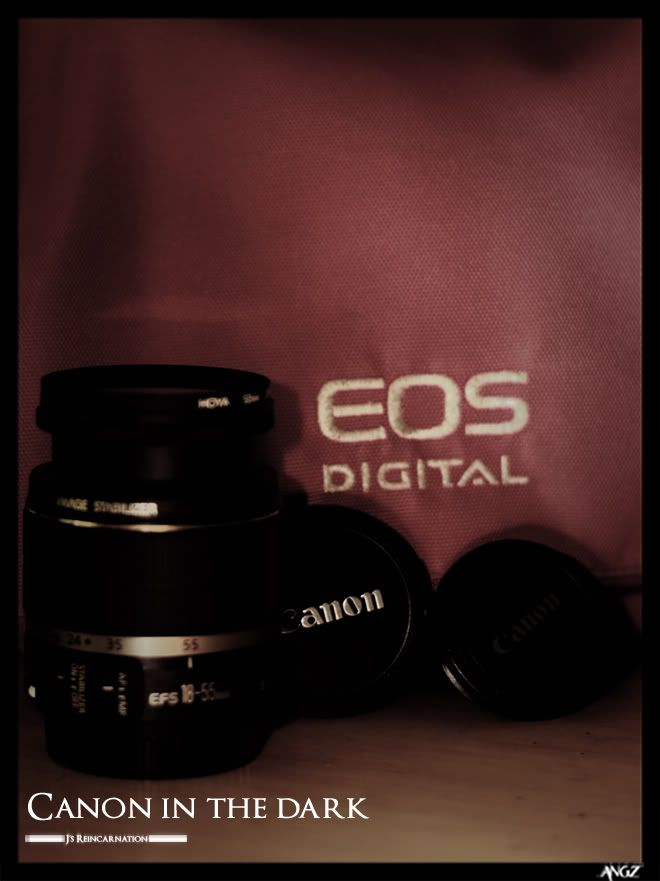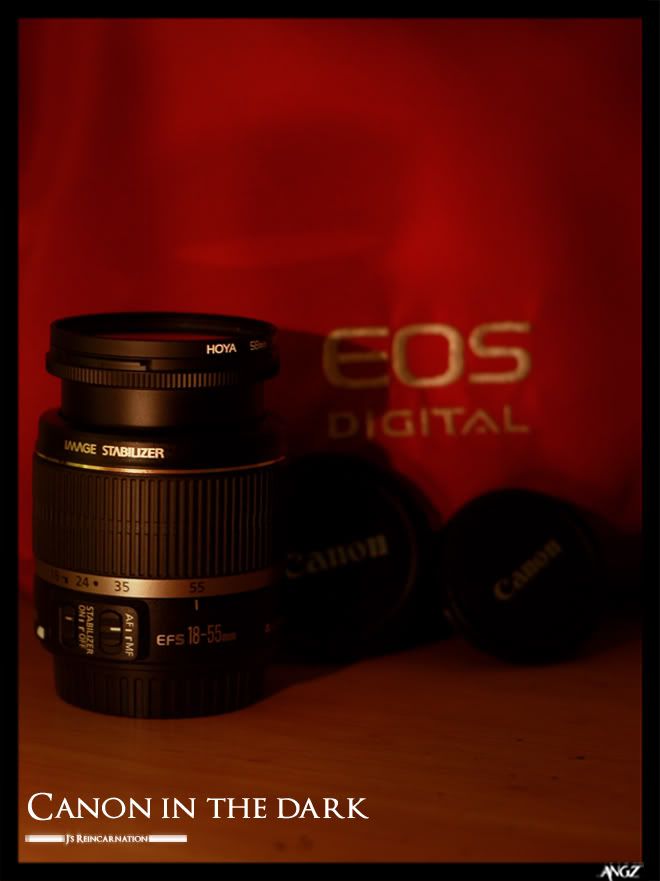 Any suggestion on what should I shoot next ?